Bring the right products to your patients
Our Services
We bring innovative solutions to the field, so as to help healthcare providers and professional to work in a more lean and efficient way.
How can we help you
Based on our long expertise, along with the collaboration of innovative healthcare IT companies, we can vision, plan and benchmark new changes in the workflow of healthcare providers, so as to reach their desired KPI's.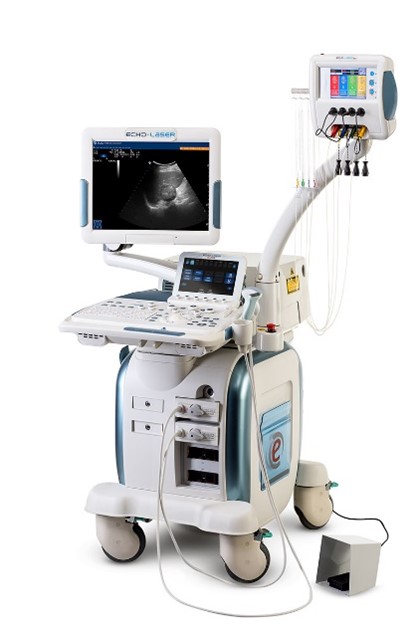 Advanced Therapies 
Our innovative therapeutic solutions, in the area of soft-tissue treatment, are offering, in a micro-invasiveness technique, treatments that are equally efficient with traditional surgical treatments, with the key advantage that the patients recover very fast and return to their everyday routine.  
Our main product is EchoLaser: the first and unique integrated Laser-Ultrasound system that allows for the diagnosis and micro-invasive treatment of benign and malignant tumours. EchoLaser uses the laser radiation transmitted by independent sources (up to 4) through extremely thin optical fibres (0,3 mm) inserted percutaneously under a proprietary ultrasound guiding system (which includes a planning and simulation software). EchoLaser Therapy can induce a cytoreduction process on benign lesions (e.g.: BPH, thyroid nodules, etc.) or destroy cancerous tissue of malignant lesions (e.g.: metastatic lymph nodes, liver cancer, low-risk localized prostate and kidney cancer, etc.). No general anesthesia is generally required. Procedures can be performed in an outpatient regimen, with consequent faster recovery after treatment.
http://www.elesta-echolaser.com/
For Patients
Benign Prostatic Hyperplasia BPH
Patient-journey Management
Healthcare IT Solutions and Services to Optimize the Patient Journey. The goals of this effort are to improve patient experience, to maximize operational productivity and manage the patient throughput in a concrete way.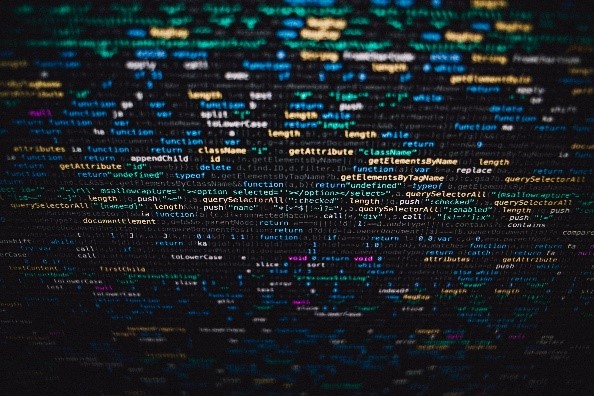 AI in Imaging
The answer to our complex healthcare problems, relies also to high technology, that can shorten the gap between societies and bring more innovative solutions in doctor's hands. Artificial Intelligence (AI) can play this role successfully, by providing data-driven and patient focused clinical proposals, to help clinicians evolve their therapeutic strategies. A significant part of the story lies on Imaging, where the modern techniques produces thousands of images, and the time per image for the radiologist is getting smaller. Intelligent algorithms can help clinicians serve their patients more efficiently, due to the new technology era, that can bring together the power from AI, Deep Learning algorithms and Cloud computing.
Enterprise Imaging
Due to the explosion of the radiology data during the last years, and the increased workflow complexity in the radiology practice, there is an increasing need for long-term archiving of the radiology examinations, for post-processing the images with meaningful tools and for sharing the images and the radiology reports with all stakeholders (clinicians and patients). At the same time, the stricter security standards must be met, so as to handle the sensitive data in a compliant way.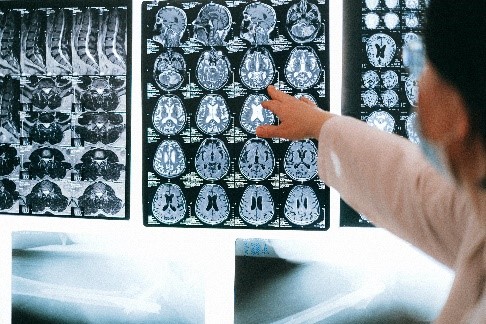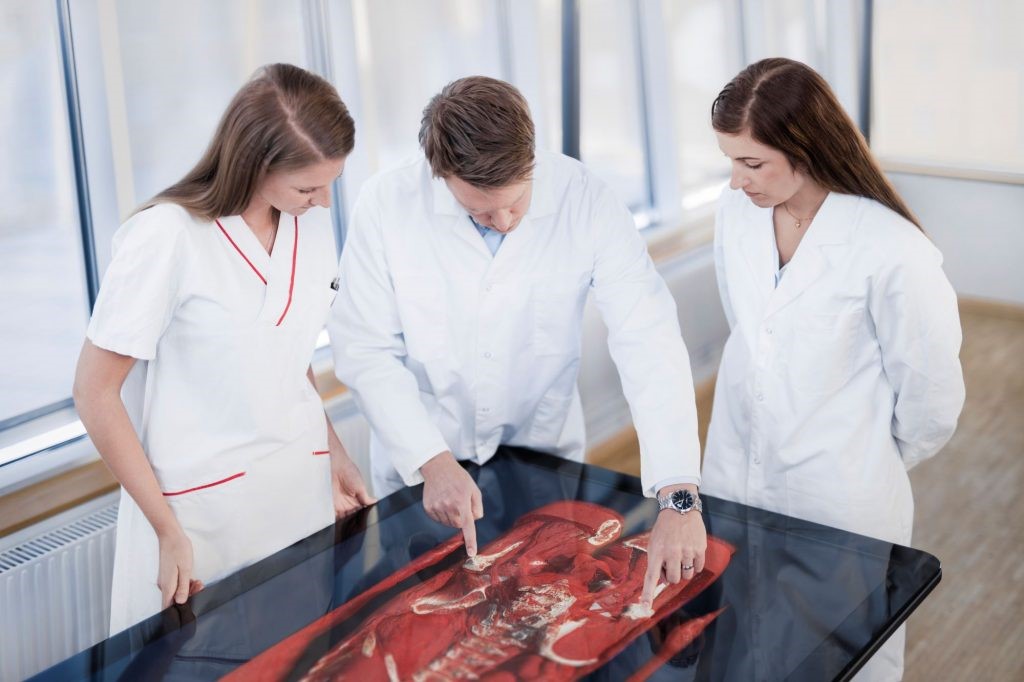 Medical Education
Our collaboration with Sectra, brings in the local market the Sectra Educational Solutions, that lets you access a growing library of quality-assured, premium teaching content from top institutions around the world. This allows teachers, tutors, residents, and students to visualize data from radiology and histology exams during courses and trainings scenarios.
Course material and scenarios are securely stored, continuously backed up, and accessible 24/7 via a Sectra Terminal, such as the Sectra Table or Sectra Board. Or you can access them using personal computers and mobile devices.
Our solution ties in normal anatomy, pathology, trauma, orthopedics, histology, oncology, surgery, and other specialties. The result is medical education in actual clinical situations, revealing the central role radiology and histology plays throughout the patient pathway.
Frequently Asked Questions
What is Octagonmed?
OctagonMed is a healthcare company that delivers innovative solutions in the IT and therapies areas, so as to help providers increase their productivity and become more competitive in the fast-changing healthcare environment.
How Do I Know if your Products are Right for Me?
Our methodology consists of a well-defined pathway where we analyse the current situation together with our customer, we establish goals, we define the strategy and the timeline for each specific project. After the implementation phase, we make a precise follow-up and proceed to adjustments where needed, with the ultimate goal to match the systems to individual needs.
What are the resources of OctagonMed?
Currently, we are 3 people on board, with broad professional experience in sales, project management, IT and financials who, together with the workforce of our partners that can assign specific resources for each project, we can easily scale up and execute complex projects.
Why work with us?
The changes we are proposing for the organizations can boost productivity, improve collaboration and bring more customers, patients as well as professionals. Through our trusted network of technology companies, our customers can gain access to highly innovative technological solutions to resolve common problems, and path their own lean way towards success.
Contact
Phone
0030 6936873263
Email
Address
35 Kerasias str., 15238 Chalandri, Greece